Reflections on Impact and Summary (Click here)
Human-Computer Collaboration (latest)
Fields: Machine learning. cognitive architecture, human-computer interaction.
Upcoming Workshop and Papers

The news that matters to you. AI Magazine. 2011. 

Selected Patents

Eight patent applications

Commercial Impact

CitySight product (Digital nervous system for departments of transportation in cities. Now driving tens of millions in annual revenue).
Collaboration: Creating knowledge in teams
Fields: Computer Support for Cooperative Work (CSCW), Computer and Human Interaction (CHI) This work introduced multi-user interfaces for team work. The lIveboard was the initial device in Mark Weiser's ubiquitous computing vision.
Selected Papers

Beyond the Chalkboard Computer Support for collaboration and problem solving in meetings. CACM, 1987.  (1195 cites)
WYSIWIS Revised: early experiences with multi-user interfaces. ACM TOOIS. 1987. (750 cites)
City Lights: Contextual views in minimal space.CHI 2003. (74 cites)

Selected Patents

Small Scale work space representations indicating activities by other users. U.S. Patent 4,974,173 (206 cites)
Ultrasound input device. US Patent 4,814,552 (107 cites)

Commercial Impact
Reasoning: Automating knowledge work (earliest)
Fields: Artificial Intelligence (AI). The textbook on knowledge systems brought rigor to the field. For my doctoral dissertation I developed a hierarchical constraint approach to manage the combinatorics of planning across loosely-coupled subproblems.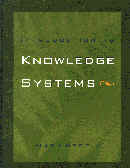 Selected Papers

Planning with constraints: MOLGEN part 1. AIJ, 1981.  (823 cites)
Introduction to Knowledge Systems, Morgan Kaufmann, 1995. (515 cites)
Planning and Meta-Planning: MOLGEN part 2. AI, 1982. (369 cites)
The organization of expert systems. AIJ, 1982  (346 cites)

Commercial Impact

Indirect impact in education for the knowledge systems industry.
Scaling Up: Spreading knowledge around
Fields: Sensemaking, Digital Rights Management, Artificial Intelligence (AI). Invented the core technology for digital rights management and co-founded the subfield of sensemaking. Contributions to a workshop at a National Collaboratory workshop helped to prepare the way for the NSF national collaboratory projects and the digital libraries program. A system for personalized news combined human/social and machine intelligence for a trainable and curated knowledge medium without knowledge engineers.  

Selected Papers

The cost structure of sensemaking. InterCHI, 1993. (437 cites)
Letting loose the light. (in Internet Dreams), 1996 (354 cites)
Shifting the possible: How trusted systems and digital property rights challenge us to rethink digital publishing. Berkeley Law Technology Journal, 1997 (266 cites)
The next knowledge medium. AI Magazine.1986. (196 cites)
The news that matters to you. AI Magazine. 2011. (1 cite)

Selected Patents

System for controlling the distribution and use of digital works. U.S. Patent 5,629,980 (932 cites)
System for controlling … having a usage rights grammar. U.S. Patent 5,715,403 (800 cites)
System for controlling … composite digital works. U.S. Patent 5,638,443 (638 cites)

Commercial Impact

Spun out the ContentGuard company yielding several hundred million dollars to Xerox. This was foundational technology for securely distributing all digital media — music, movies, books, etc.
Current projects developing products with Xerox services are driving over a hundred million dollars in annual revenue.
Representation: Designing symbol structures
Fields: Programming Languages, Artificial Intelligence (AI). This work includes thought leadership in language design contributing to the unification of knowledge representation and object-oriented programming. There is also philosophical work on engineering of knowledge representations.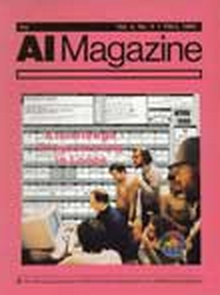 Selected Papers

Object-oriented programming: themes and variations, AI Magazine 1985. (952 cites)
The Loops Manual. Xerox Corporation.  (487 cites)
CommonLoops: Merging lisp and object-oriented programming. ACM SIGPlan. 1986 (372 cites)
Knowledge programming in Loops. AI Magazine. 1983 (160 cites)
Towards the principled engineering of knowledge. AI Magazine. 1988 (58 cites)

Commercial Impact

Co-developed object-oriented extension for InterLisp suupporting Xerox's lisp machine business.
The Units Package developed at Stanford was the original technical basis for the KEE product of Intellicorp.