Using Data to Optimize Team Performance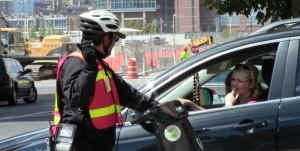 Traffic and parking enforcement is at the heart of running a city. Every day officers drive or walk their beats. They respond to accidents and help citizens. They enforce regulations to keep cities running smoothly like enforcing double parking to reduce congestion or checking residential permits so that people can park near their homes.
Supervisors and  managers watch over events across a city. They coordinate the response to unplanned events like accidents and fires and to planned events like street repairs, parades, and demonstrations.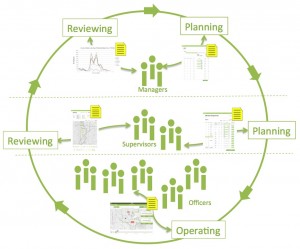 CitySight™ is a web-based performance management system for all levels of a parking enforcement agency. Running an enforcement agency is not easy. Officers, supervisors, and managers need to manage resources and balance their activities. They need data to know how they have been doing, how they are doing now, and what they should be doing next.
CitySight™  illuminates trends and optimization opportunities in enforcement operations. CitySight™ combines advanced analytics with communications technology to help organizations track what is happening in the city and in their organization.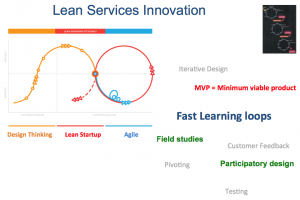 CitySight™ is being built with Xerox Services. We are co-designing and testing CitySight™ with clients of Xerox Services, departments of transportation or public works in major U.S. cities. We call our process "lean services innovation". The chart on the left comes from Nordstrom Innovation Labs — and is characterizes pretty well how we work. Our practice involves elements from design thinking, lean start-up practices, and agile programming.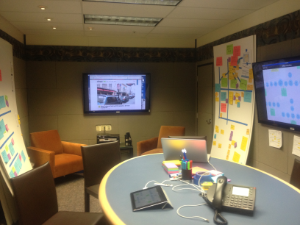 Like other projects in our TAO group, CitySight draws on researchers from across PARC for the disciplines we need including data science, social sciences, visual analytics, interaction and graphical design, traditional and cloud systems architecture, ad linguistics. The photo on the right shows the Design Lab — which is a digital and media space where we come together to engage and develop our ideas.
You can see an overview of CitySight™ in the following videos. The first is a research video and the second is the product video used at the CitySight® launch at the International Parking Institute conference in Las Vegas in June 2015.
Here is an earlier video produced by Xerox that shows our earlier proof-of-concept system.