Augmented Team Intelligence (ATI)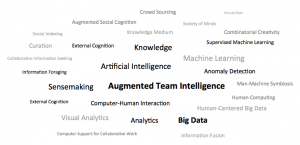 We are in the early stages of creating projects and a research program that explores augmented team intelligence. ATI is about systems whose intelligence arises from the combined activities of teams of people and computers. When people with expertise in different areas work together, they can accomplish things that none of them could do on their own. Computers can also have advantaged abilities such as the ability to rapidly process large collections of information and the ability to rigorously generate solutions in combinatorial spaces. ATI seeks to create computer-supported teams that perform better than the best people or the best computers alone. For example, it can combine machine learning techniques working over big data with human subject matter experts in different areas to solve problems faster and more accurately than previously possible.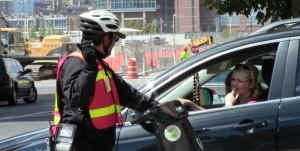 This project developed CitySight™, a web-based performance management system for all levels of a parking and traffic agency. CitySight™ combines data analytics and communications technology to help agencies develop smarter, better managed cities. The first release of the CitySight™ product was in June 2015. In November 2016, the second iteration of CitySight was released in Denver. A third phase of CitySight was under development when Xerox split into two companies. The transportation business is now part of the Conduent Company (and PARC is part of Xerox).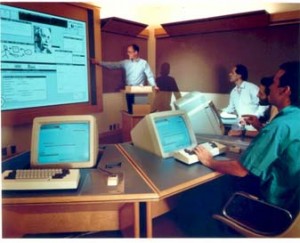 This is a gallery of past projects. They range from projects on sensemaking, to digital rights management, to knowledge system projects, to projects on the design of languages for programming and knowledge representation.